Homes Teaching Theme Ideas
'Homes teaching theme ideas' page offers teachers some practical suggestions for a creative curriculum as well as involving the children in activities which are both fun and educational. 
Get the children designing their own 'home-theme play area' and suggesting suitable objects to go inside. 

Make them feel more involved by asking for their ideas and then implementing them. 
They'll feel proud of their achievements and so will you!
---
Ideas for our Homes Teaching Theme Corner.
As room in a house i.e. kitchen, laundry or study .
A Canal barge
One of the Little Pigs' Houses
A 1920's kitchen or bathroom
An animal home i.e. burrow , den or nest
A Castle
A home in a faraway place i.e. tent, igloo ,mud hut or cave
---
Literacy Activities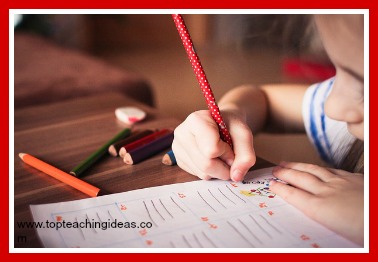 • Selling a House. Sales details for buyers including plans and photos
• Advert for a holiday home/ boat
• Shopping Lists.
• Instructions for gadgets
• Notes for family members
• TV guide
• Answering machine message
• Directions
• Recipes
---
Songs for Homes Teaching Theme
These are some of our favourite sing-a-long songs that will fit in with your Homes teaching theme.
If you don't know the tunes or the words to the songs below, go on  u -tube! I can guarantee that most of them will be there!
  The Wise man and the Foolish man
  When Father papered the parlour
  Messing about on the River
  There was a Princess long ago
  I'm a Little Teapot
  The Grandfather Clock
  By you are a mucky Kid.
  There were 5 in the bed and the little one said 'Roll over!'
---
Religious Education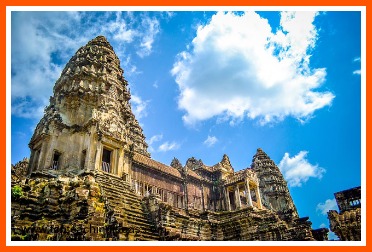 • Buildings used in different faiths ie Mosques , Temples Synagogues and churches
• A Special Place For Me Think of a place where you would like to go to be by yourself. What would you put in there? What special things would you like to do in there?
---
Science
Homes Teaching Theme Science Activities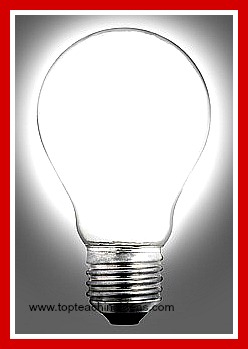 • Build walls from big bricks or construction toys and carry out a fair test to measure how strong they are.
• Make bricks out of different natural materials using a mould. Which is the strongest?
• Look at various cranes, pulleys etc. Make a pulley that will lift a wooden building block from the floor to desk height.
• Make a simple circuit to make a bulb light up . Make a battery light up 2 or 3 bulbs.
• Make a simple switch. Record your method.
• Use torches and cellophane to make different coloured lights.
• Take rubbings from various building materials .
---
Art for Homes Teaching Theme
• Make the 3 Little Pigs houses using straw, sticks and bricks.
• Design wallpaper and curtain material and print using potatoes , corks or any other suitable materials.
• Make a 3D model of a house using junk materials.
• Make a Rag Rug .
• Sketch your house from memory putting in as much detail as possible. Draw your house from different viewpoints for example an ariel view or from the back garden.
• Create a window of colour. Cut out various shapes from different mediums and stick the shapes onto a background of white paper creating a collage. Put a border around the edge.
• Create a collage home for an animal.
• Make a cobweb collage. Cover black paper with a large circular collage of coloured paper torn into different shapes. Keep making circles with smaller pieces of paper until there are about 6 or7 . • Make a cobweb shape with a thin paintbrush and using black paint.
• Floor Coverings : Make a mosaic floor design. Make small mosaic tiles and as a class put them together to form a design Out of small black and white squares create a chess board design floor.
---
History
• Find out about Houses in the Past..
Things we have now that we didn't have then ie electricity, central heating, technology. What did they have instead? Ask grandparents what their house was like when they were young.
• A day in the life of a child in the 19th century. Research.
• Learn about what life was like living in a castle .
• Investigate the Great Fire of London.
---
Geography
Looking at homes in different parts of the world opens a whole new topic! But for those that want just a few ideas to add to their homes teaching theme I've listed some below.
Investigate a home in another country and jot down 5 ways they differ from your own.
How do Eskimos keep warm in their igloos? Discuss and research.
Imagine you spend the night in a tree house. Write or draw the story of what happened and what you saw.
If you could go and live somewhere else, where would it be and why?
Draw a plan of your bedroom.
---
Books
---
References
A Corner to Learn Neil Griffiths
Bright Ideas Supply Teaching [Scholastic ]
The Art of Science Barbara Hume and Christine Galton
Art and Craft Lower Primary Sandra Rowan and Vicky Crane
Art for All Seasons Marylyn Barnes


Go to TopTeachingIdeas Home from Homes Teaching Theme Ideas
---