Space Activities for Kids.
---
 Here are some fun space activities for kids to try!
Kids have always been fascinated by space. Maybe it's the inaccessibility of it. Maybe its that anything in their imagination can happen there or anything they like to picture in their minds can live there! 
So let's take them there and make space come alive!
---
Make a Space Craft and enjoy some space activities for kids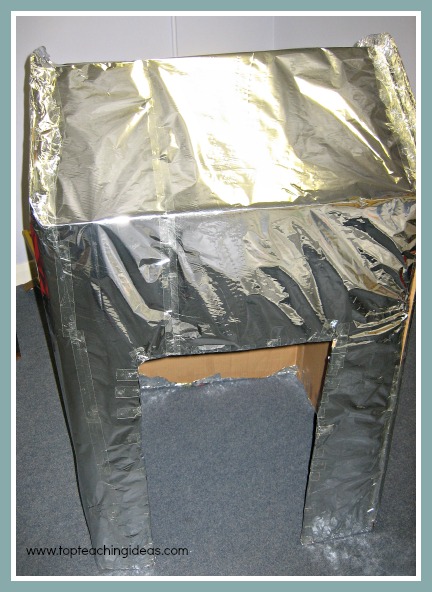 If I'm doing a theme on space I like to begin by making a play area for them.So lets start with a space ship! 
You will need:
The scissors need to be sturdy in order to cut a door and a window out of the box. The door will be more realistic if you 'hinge' it and don't remove it altogether. The window shape can be removed and used for the steering wheel later.
The kids will enjoy doing the next bit. You need to make the window by cutting a  piece of black paper a little bit bigger than the window opening and decorating it with stars and planets. When done, glue it onto the outside of the spaceship so that the stars can be seen from the inside.
Then you need to cover the whole thing with foil. To do this you will need to spread glue onto a small area of the box then cover it with the foil. It doesn't matter if it ruckles up as this makes it more authentic! Gradually work your way around the box until it is all covered in foil.
Then you can attach the steering wheel onto the inside and you're good to go!
You will need to put some essentials in there too if they are going to survive on their journey to space!
Perhaps you could put in:
a torch,

a water bottle,

fake food,

binoculars, 

a blanket, 

large boots covered in foil

a stool to be the driving seat. Although I did explain that in space they wouldn't be able to stay sitting down on the stool to steer the spaceship, they would be floating about!
Then perhaps a story would be appropriate! Maybe Whatever Next  by Jill Murphy or Aliens love Underpants by Claire Freedman.
Lots of follow up activities too! Try some of the following space activities for kids.
---
Design your own spaceship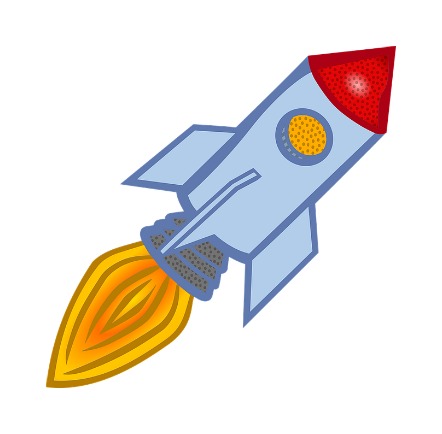 ---
Challenge the chn to design their own spaceship or rocket.
Label the different parts [with adult help] 
Think of a good name for their spaceship as a title
If chn are able, write a caption stating where the spaceship is going. This gives the opportunity to discuss the names and attributes of the different planets. The children will probably know some already!
You will find some useful websites if you google:
'websites for kids about planets'
---
Make a class solar system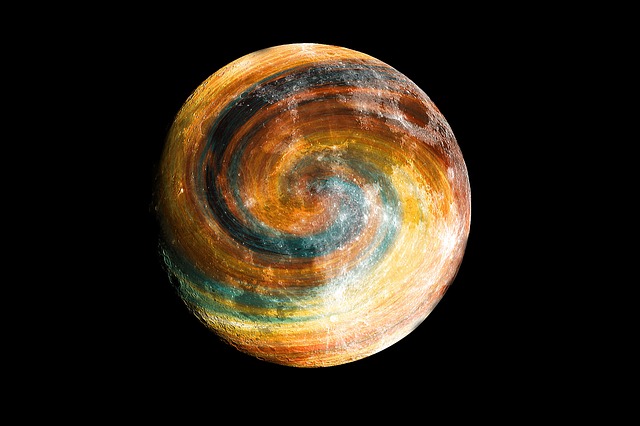 Cut out lots of different size circles. 
Allow the chn to mix colours and paint their own planet.
Fix a string to each one and hang them from the ceiling to create their very own class solar system.
If you have already looked at the different planets they could tell you which one they have chosen.
Older children could do some research and find some facts about their planet.
Alternatively, make a papier mache planet using a balloon as the base. It will take a lot longer but would give a much truer replica of what a planet is really like!
---
Moon Rocks 
Great to put in the moon tray afterwards are these kid made moon rocks.
You will need:
some stones from the garden or beach
some black tempura paint
some glitter [any colour will do ]
school glue [ the white sort that you can water down ]
A very simple activity with very little preparation.
They just paint the rocks with the black paint and while they are still wet, they sprinkle glitter all over them and let them dry.
When dry, paint the watered down glue on them to give them a shine and to protect the black paint from coming off over their hands.
These can then be added, with other things, to The Sensory Tray to make a moon surface.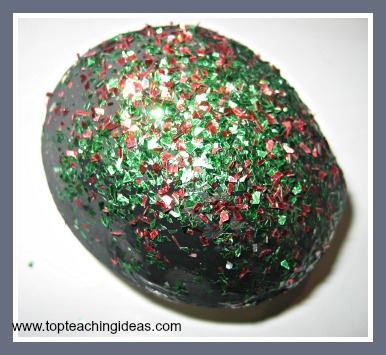 A Sensory Tray
To make this you need

a fairly deep tray
some flour
the moon rocks
Little trays filled with water
play people or the kids can make some out of playdoh
anything else the kids suggest!
---
Polystyrene Plate Planets
Small kids need lots of activities that help them improve their small motor skills. This means using their hands to manipulate different implements. This activity uses a blunt sewing needle to create their own planet out of a polystyrene plate and wool.
You will need:
some polystyrene plates
some blunt ended needles
different coloured wool in different thicknesses
It's probably a good idea to thread the needle for them and tie a knot at each end to stop it from coming undone!
Then they take the wool up and down through the base of the plate to form lines of differing lengths until their wool is used up.
It is better if they can use at least 2 colours on their planet.
See picture for example.
---
Edible Stars
Good idea for an easy snack that they can make themselves. All you need is bread and jam and a willing pair of hands!
Gather together: 
some pieces of sliced bread
butter or spread [ optional ]
jam
a knife
a board to work on
a star shaped cookie cutter
Take the cookie cutter and carefully cut out the star shapes out of the slices of bread.
Then spread the butter or spread onto the stars followed by the jam and enjoy!
Another one of the space activities for kids  to encourage the small motor skills so important at this stage of development.
---
Paper Plate Astronauts
Some of the ideas for space activities for kids are child initiated while others such as this one need a bit more input from adults to create a desirable outcome! So depending on the age and ability of the children you might need to help with the cutting of the plate and maybe provide them with a circle that is already cut out.
However whatever stage they are at they will love the finished astronaut! You could even make it into a mask!
You will need 
a paper plate for each child
a cut out circle for each child
some glue
felt tips or crayons
a hole punch and yarn if you want to make a mask
What they do is first paint or colour the cut out circle 'face colour'. I asked them what colour they thought their face should be. If you' re painting you will need to allow time for it to dry.
Then if they are good with the scissors allow them to cut out a semi-circle from the middle of the paper plate. You could draw the outline first. This is to be the face.
Next, making sure the circle is dry enough, stick it on to the back of the plate ensuring the pink is facing the front.
Then they can draw eyes ,nose and mouth on the face. 
Lastly, if you're making a mask hole punch the sides and add yarn or elastic and they're ready for take off!
---
 Starry Nights 
What fun it would be to take the kids outside and gaze at the stars. Was that an alien I just saw or an astronaut looking for the moon?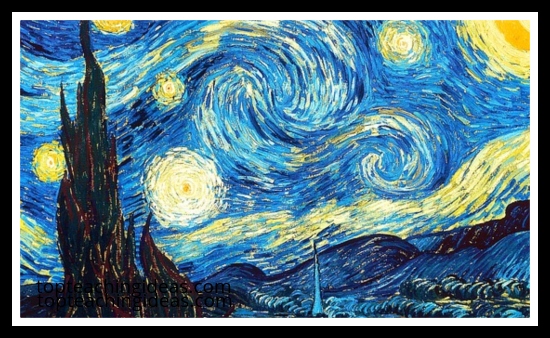 Sadly that can't happen. However we can bring the sky to the classroom in the form of pictures and film. Let's start with a picture.

See if you can obtain a copy of 'STARRY NIGHT' by Van Gogh
You will also need some flat glass beads of different colours [preferably black, blues, yellows and white]  and some paper or card.
Prop the picture up at an angle and leave the paper or card on a flat surface together with the beads.
Then it is up to the kids. You hope that they will try and replicate Van Gogh using the coloured beads! 
Watch, listen and take pictures! 
---
As for films. I found one or two on YouTube. One which might be useful was :
Astronauts and outer Space:  Junior on the Job. 
Just a short video outlining what can be found in outer space. Simply told with a catchy song helping it along! 
---
---
Books to help you with a Space Theme
---
Once upon a Star  by James Carter
The Darkest Dark  by Chris Hadfield
Goodnight Spaceman  by Michelle Robinson, Nick East
Busy People Astronaut by Lucy M. George
Aliens Love Astronauts by Melinda Kinsman
On the Moon Usbourne Picture Books by Anna Milbourne
Kid Astronaut - Space Adventure by Laura Knight
And lastly, a space story you can read out loud to younger Kids
The Time and Space of Uncle Albert by Russel Stannard
---
All these books you can order right now! Just click on the title!
---
I hope you found these  space activities for kids useful and you will perhaps look for some more teaching ideas on other pages of my site.
---
Go to Top Teaching Ideas Home from Space Activities for Kids